Night Riders
Note: Please scroll further down to see a sampling of photos taken at various events.
Night Riders is an evening photography outing and social gathering for all photographers (club members, visitors, and general public) interested in night time, low or existing-light photography. These outings are usually held on the 3rd Thursday evening of each month (2 weeks after the monthly club meeting). Various Milwaukee venues are selected and announced during the monthly club meeting, and a reminder email is sent to the membership as the event nears - see also the information posted below. A 6pm dinner gathering is held at a location nearby, and before the selected photo venue. Outdoor photo venues are typically chosen during the spring/summer/fall months, and indoor venues during the winter. Roughly 4-8 people attend this event - although we would like to see more folks attend.
Next event date: (3rd) Thursday, June 20, 2019
Dinner: 6 p.m. (at venue below)
Photo op venue: Boerner Gardens, Concerts in the Garden, 9400 Boerner Dr, Hales Corners
Venue admission fee: (none after 6pm on summer concert nights)
Notes: UECPC member Carole Kincaid is associated with the Concord Chamber Orchestra playing that night
Organizer: Steve Jarvis / Peter Chow
Future events:
All website images are copyrighted © by the individual members and may not be copied or used without their permission. Please respect the artists and their work.
2019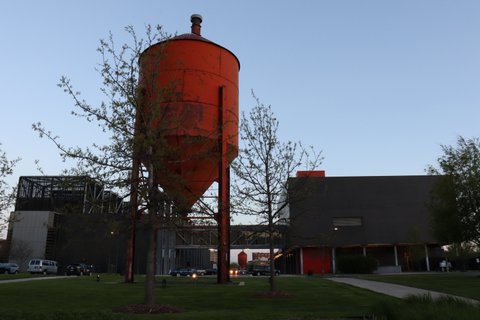 Heather Ho
Harley-Davidson Museum - May 2019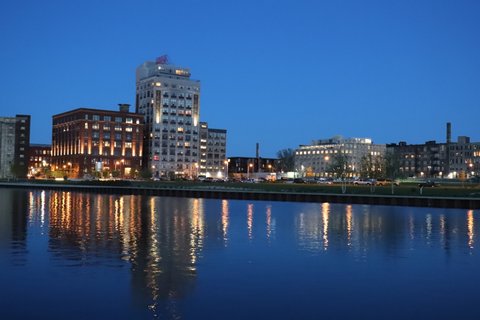 Heather Ho
Harley-Davidson Museum - May 2019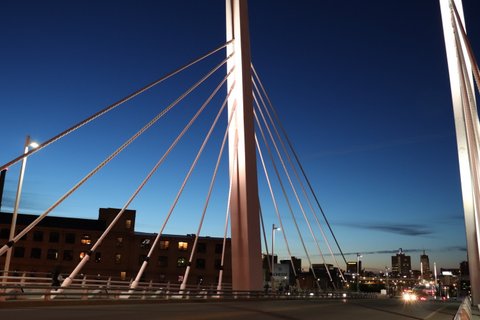 Heather Ho
Harley-Davidson Museum - May 2019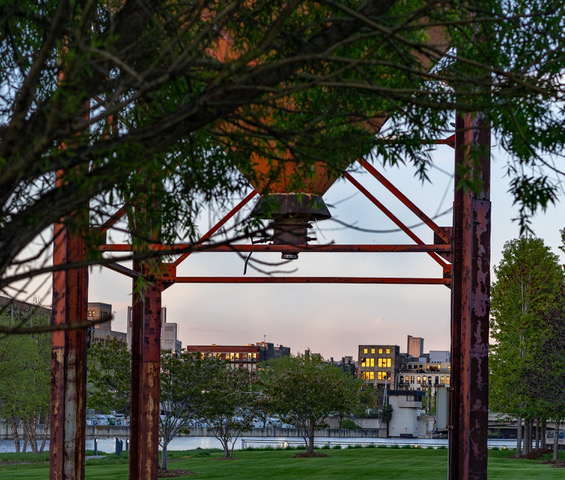 Diane Rychlinski
Harley-Davidson Museum - May 2019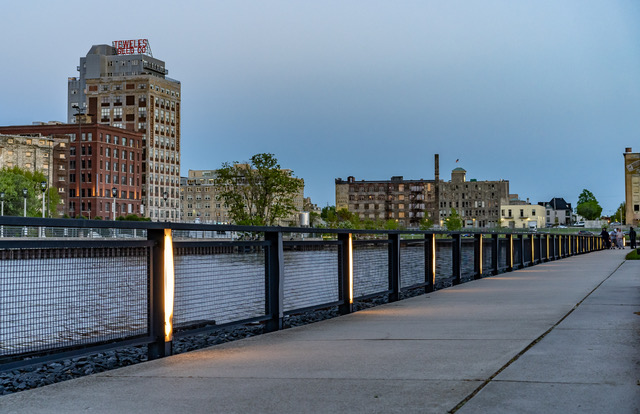 Diane Rychlinski
Harley-Davidson Museum - May 2019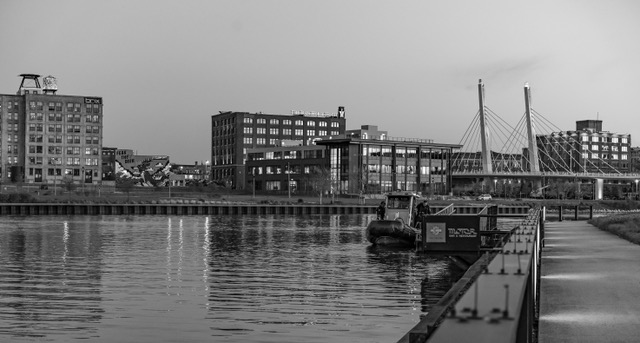 Diane Rychlinski
Harley-Davidson Museum - May 2019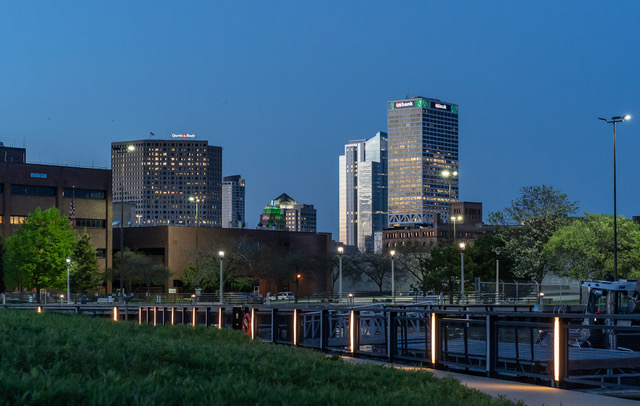 Diane Rychlinski
Harley-Davidson Museum - May 2019
Peter Chow
Harley-Davidson Museum - May 2019
Peter Chow
Harley-Davidson Museum - May 2019
Peter Chow
Harley-Davidson Museum - May 2019
Peter Chow
Harley-Davidson Museum - May 2019
Diana Duffy
Harley-Davidson Museum - May 2019
Diana Duffy
Harley-Davidson Museum - May 2019
Diana Duffy
Harley-Davidson Museum - May 2019
Diana Duffy
Harley-Davidson Museum - May 2019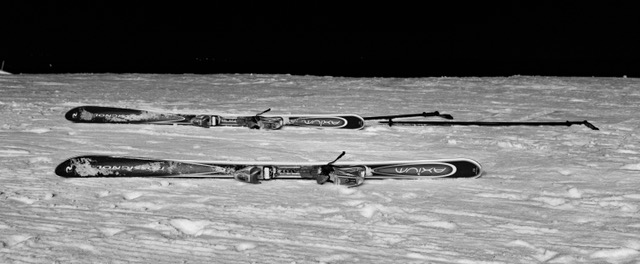 Diane Rychlinski
The Rock Sports Complex - February 2019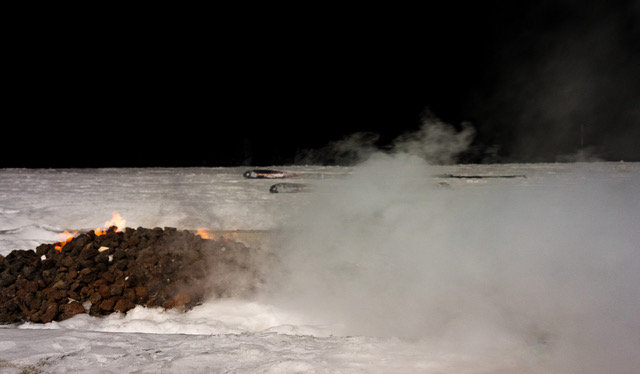 Diane Rychlinski
The Rock Sports Complex - February 2019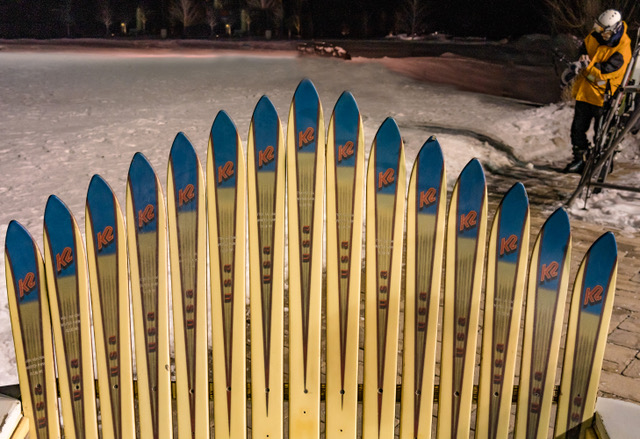 Diane Rychlinski
The Rock Sports Complex - February 2019
Peter Chow
Adventure Rock - January 2019
Peter Chow
Adventure Rock - January 2019
Peter Chow
Adventure Rock - January 2019
Peter Chow
Adventure Rock - January 2019
Joe Swiggum
Adventure Rock - January 2019
Joe Swiggum
Adventure Rock - January 2019
Joe Swiggum
Adventure Rock - January 2019
Joe Swiggum
Adventure Rock - January 2019
Steve Jarvis
Adventure Rock - January 2019
Steve Jarvis
Adventure Rock - January 2019
Steve Jarvis
Adventure Rock - January 2019
Steve Jarvis
Adventure Rock - January 2019
Diane Rychlinski
Sculpture Milwaukee - August 2018
Diane Rychlinski
Sculpture Milwaukee - August 2018
Diane Rychlinski
Sculpture Milwaukee - August 2018
Diane Rychlinski
Sculpture Milwaukee - August 2018
Diane Rychlinski
Sculpture Milwaukee - August 2018
Diane Rychlinski
Sculpture Milwaukee - July 2018
Diane Rychlinski
Sculpture Milwaukee - July 2018
Diane Rychlinski
Sculpture Milwaukee - July 2018
Diane Rychlinski
Sculpture Milwaukee - July 2018
Diane Rychlinski
Sculpture Milwaukee - July 2018
Diane Rychlinski
Sculpture Milwaukee - July 2018
Peter Chow
UEC Firefly Monitoring - June 2018
Peter Chow
UEC Firefly Monitoring - June 2018
Peter Chow
UEC Firefly Monitoring - June 2018
Peter Chow
UEC Firefly Monitoring - June 2018
Peter Chow
Shorewood Criterium Cycling Classic - June 2018
Peter Chow
Shorewood Criterium Cycling Classic - June 2018
Peter Chow
Shorewood Criterium Cycling Classic - June 2018
Peter Chow
Shorewood Criterium Cycling Classic - June 2018
Diane Rychlinski
UEC Firefly Monitoring - June 2018
Diane Rychlinski
UEC Firefly Monitoring - June 2018
Diane Rychlinski
UEC Firefly Monitoring - June 2018
Diane Rychlinski
UEC Firefly Monitoring - June 2018
Diane Rychlinski
Shorewood Criterium Cycling Classic - June 2018
Diane Rychlinski
Shorewood Criterium Cycling Classic - June 2018
Diane Rychlinski
Shorewood Criterium Cycling Classic - June 2018
Diane Rychlinski
Shorewood Criterium Cycling Classic - June 2018
Carole Kincade
MAM: Art in Bloom - April 2018
Carole Kincaid
MAM: Art in Bloom - April 2018
Carole Kincaid
MAM: Art in Bloom - April 2018
Diana Duffey
MAM: Art in Bloom - April 2018
Diana Duffey
MAM: Art in Bloom - April 2018
Diana Duffey
MAM: Art in Bloom - April 2018
Peter Chow
3rd Ward / Milwaukee Public Market - March 2018
Peter Chow
3rd Ward / Milwaukee Public Market - March 2018
Peter Chow
3rd Ward / Milwaukee Public Market - March 2018
Diana Duffey
3rd Ward / Milwaukee Public Market - March 2018
Diana Duffey
3rd Ward / Milwaukee Public Market - March 2018
Diana Duffey
3rd Ward / Milwaukee Public Market - March 2018
Diana Duffey
3rd Ward / Milwaukee Public Market - March 2018
Diana Duffey
Harley Davidson Museum Bike Night - February 2018
Diana Duffey
Harley Davidson Museum Bike Night - February 2018
Diana Duffey
Harley Davidson Museum Bike Night - February 2018
Diana Duffey
Harley Davidson Museum Bike Night - February 2018
Diana Duffey
Harley Davidson Museum Bike Night - February 2018
Diane Rychlinski
Harley Davidson Museum Bike Night - February 2018
Diane Rychlinski
Harley Davidson Museum Bike Night - February 2018
Diane Rychlinski
Harley Davidson Museum Bike Night - February 2018
Diane Rychlinski
Harley Davidson Museum Bike Night - February 2018
Diane Rychlinski
Harley Davidson Museum Bike Night - February 2018
Peter Chow
Harley Davidson Museum Bike Night - February 2018
Peter Chow
Harley Davidson Museum Bike Night - February 2018
Peter Chow
Harley Davidson Museum Bike Night - February 2018
Peter Chow
Harley Davidson Museum Bike Night - February 2018
Diana Duffey
Aquatics Unlimited - Jan 2018
Diana Duffey
Aquatics Unlimited - Jan 2018
Diana Duffey
Aquatics Unlimited - Jan 2018
Diane Rychlinski
Aquatics Unlimited - January 2018
Diane Rychlinski
Aquatics Unlimited - January 2018
Diane Rychlinski
Aquatics Unlimited - January 2018
Diane Rychlinski
Aquatics Unlimited - January 2018
Peter Chow
Aquatics Unlimited - January 2018
Peter Chow
Aquatics Unlimited - January 2018
Peter Chow
Aquatics Unlimited - January 2018
Peter Chow
Aquatics Unlimited - January 2018
Peter Chow
Aquatics Unlimited - January 2018
Peter Chow
Holiday Lights Festival, Pere Marquette Park - November 2017
Peter Chow
Holiday Lights Festival, Pere Marquette Park - November
Peter Chow
Holiday Lights Festival, Pere Marquette Park - November 2017
Peter Chow
Holiday Lights Festival, Pere Marquette Park - November 2017
Diana Duffy
Whitefish Bay Pumpkin Festival - October 2017
Diana Duffy
Whitefish Bay Pumpkin Festival - October 2017
Diana Duffy
Whitefish Bay Pumpkin Festival - October 2017
Diana Duffy
Whitefish Bay Pumpkin Festival - October 2017
Diane Rychlinski
Sculpture Milwaukee, East Wisconsin Avenue - August 2017
Diane Rychlinski
Sculpture Milwaukee, East Wisconsin Avenue - August 2017
Ian DIckmann
Sculpture Milwaukee, East Wisconsin Avenue - August 2017
Ian Dickmann
Sculpture Milwaukee, East Wisconsin Avenue - August 2017
(Third Ward area)
Ian Dickmann
Sculpture Milwaukee, East Wisconsin Avenue - August 2017
(new Northwestern Mutual Life building)
Ian Dickmann
Sculpture Milwaukee, East Wisconsin Avenue - August 2017
(new Northwestern Mutual Life building)
Priscilla Farrell
Sculpture Milwaukee, East Wisconsin Avenue - August 2017
(old & new Northwestern Mutual Life building)
Priscilla Farrell
Sculpture Milwaukee, East Wisconsin Avenue - August 2017
(old Northwestern Mutual Life building)
Priscilla Farrell
Sculpture Milwaukee, East Wisconsin Avenue - August 2017
(US Bank building)
Priscilla Farrell
Sculpture Milwaukee, East Wisconsin Avenue - August 2017
(new Northwestern Mutual Life building)
Peter Chow
Sculpture Milwaukee, East Wisconsin Avenue - August 2017
Peter Chow
Sculpture Milwaukee, East Wisconsin Avenue - August 2017
Peter Chow
Sculpture Milwaukee, East Wisconsin Avenue - August 2017
Peter Chow
Sculpture Milwaukee, East Wisconsin Avenue - August 2017
Peter Chow
Brown Deer Park - July 2017
Peter Chow
Brown Deer Park - July 2017
Peter Chow
Brown Deer Park - July 2017
Diana Duffy
Streets around Cafe Hollander - April 2017
Diana Duffy
Streets around Cafe Hollander - April 2017
Diana Duffy
Streets around Cafe Hollander - April 2017
Diana Duffy
Streets around Cafe Hollander - April 2017
Peter Chow
Streets around Cafe Hollander - April 2017
Peter Chow
Streets around Cafe Hollander - April 2017
Peter Chow
Milwaukee Art Museum, Art in Bloom - March 2017
Peter Chow
Milwaukee Art Museum, Art in Bloom - March 2017
Peter Chow
Milwaukee Art Museum, Art in Bloom - March 2017
Steve Jarvis
Milwaukee Art Museum, Art in Bloom - March 2017
Steve Jarvis
Milwaukee Art Museum, Art in Bloom - March 2017
Ian Dickmann
Milwaukee Art Museum, Art in Bloom - March 2017
Ian Dickmann
Milwaukee Art Museum, Art in Bloom - March 2017
Ian Dickmann
Milwaukee Art Museum, Art in Bloom - March 2017
Diane Rychlinski
Milwaukee Art Museum, Art in Bloom - March 2017
Diane Rychlinski
Milwaukee Art Museum, Art in Bloom - March 2017
Diane Rychlinski
Milwaukee Art Museum, Art in Bloom - March 2017
Steve Jarvis
Mitchell Park Domes, Elvis Tribute Night - February 2017
Diane Rychlinski
Mitchell Park Domes, Elvis Tribute Night - February 2017
Steve Jarvis
Mitchell Park Domes, Elvis Tribute Night - February 2017
Diane Rychlinski
Mitchell Park Domes, Elvis Tribute Night - February 2017
Steve Jarvis
Mitchell Park Domes, Elvis Tribute Night - February 2017
Diane Rychlinski
Mitchell Park Domes, Elvis Tribute Night - February 2017
Steve Jarvis
Four Seasons Skatepark - January 2017
Diane Rychlinski
Four Seasons Skatepark - January 2017
John Crowley
Four Seasons Skatepark - January 2017
John Crowley
Four Seasons Skatepark - January 2017
Peter Chow
Veteran's Park Lagoon, Reflections theme - November 2016
Peter Chow
Veteran's Park Lagoon, Reflections theme - November 2016
(Note: forgot to crop image after aligning the horizon)
Diane Rychlinski
Veteran's Park Lagoon, Reflections theme - November 2016
Steve Jarvis
Veteran's Park Lagoon, Reflections theme - November 2016
Steve Jarvis
Veteran's Park Lagoon, Reflections theme - November 2016
Steve Jarvis
Boerner Gardens, China Lights - October 2016
Steve Jarvis
Boerner Gardens, China Lights - October 2016
Peter Chow
Boerner Gardens, China Lights - October 2016
Peter Chow
Boerner Gardens, China Lights - October 2016
Steve Jarvis
MKE Film Festival - September 2016
Peter Chow
MKE Film Festival - September 2016
Peter Chow
MKE Film Festival - September 2016
Diane Rychlinski
South Shore Park - August 2016
Diane Rychlinski
South Shore Park - August 2016
Peter Chow
South Shore Park - August 2016
Diane Rychlinski
South Shore Park - August 2016
Peter Chow - Infrared
Urban Ecology Center (Riverside) - July 2016
Peter Chow - Infrared
Urban Ecology Center (Riverside) - July 2016
Diane Rychlinski
Urban Ecology Center (Riverside) - July 2016
Diane Rychlinski
Urban Ecology Center (Riverside) - July 2016
Steve Jarvis
Urban Ecology Center (Riverside) - July 2016
Steve Jarvis
Urban Ecology Center (Riverside) - July 2016
Peter Chow
Harley Davidosn Museum - May 2016
Peter Chow
Harley Davidosn Museum - May 2016
Peter Chow
Harley Davidosn Museum - May 2016
Diane Rychlinski
Harley Davidson Museum - May 2016
Diane Rychlinski
Harley Davidson Museum - May 2016
Peter Chow
Brady Street - April 2016
Peter Chow
Brady Street - April 2016
Steve Jarvis
Four Seasons Skatepark - March 2016
Steve Jarvis
Four Seasons Skatepark - March 2016
Peter Chow
Third Ward - February 2016
Peter Chow
Third Ward - February 2016
Diane Rychlinski
Third Ward - February 2016
Diane Rychlinski
Third Ward - February 2016
Peter Chow
Third Ward - February 2016
Diane Rychlinski
Third Ward - February 2016
Gary Peel
Mitchell Park Domes - January 2016
Peter Chow
Mitchell Park Domes - January 2016
Diane Rychlinski
Mitchell Park Domes - January 2016
Diane Rychlinski
Mitchell Park Domes - January 2016
Peter Chow
Mitchell Park Domes - January 2016
Gary Peel
Whitefish Bay Pumpkin Festival - October 2015
Diane Rychlinski
Whitefish Bay Pumpkin Festival - October 2015
Diane Rychlinski
Whitefish Bay Pumpkin Festival - October 2015
Gary Peel
Whitefish Bay Pumpkin Festival - October 2015
Steve Jarvis
MKE Film Festival - September 2015
Steve Jarvis
MKE Film Festival - September 2015
Steve Jarvis
MKE Film Festival - September 2015
Gary Peel
Mayfair Mall, LEGO exhibit - June 2015
Gary Peel
Mayfair Mall, LEGO exhibit - June 2015
Gary Peel
Milwaukee RiverWalk - April 2015
Gary Peel
Milwaukee RiverWalk - April 2015
Gary Peel
Milwaukee RiverWalk - April 2015
Gary Peel
Milwaukee RiverWalk - April 2015